The Small Business Administration has a new and very useful online widget—SizeUp (www.sba.gov/sizeup) —which can be used in two ways.   
First it provides a free analysis of your business.  Comparing your business to competitors is an important step in keeping your business plan up to date. Using this tool you can make informed decisions based on reliable data without paying for a consultant or service. 
Second, you can use the analysis tool to research business opportunities. You simply need to create an imaginary business that can be compared to others. 
SizeUp provides data analysis in three key ways:

Benchmarking an existing business to see how it sizes up by comparing performance to all other competitors in the same industry;
Mapping competition to see where competitors, customers, and suppliers are located; and
Finding the best places to advertise and do more marketing by choosing from pre-set reports to discover areas with the highest industry revenue and the most under-served markets.
Custom demographic reports can also be created.
To learn more about eac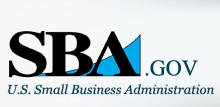 h of these options, click on the "learn more" buttons on the right side of the SizeUp  page. A pop up offers a video or a written script providing a walk-through of the process and options.
SizeUp empowers small businesses to make smarter choices by providing many of the same types of business analysis large corporations use— for free. Big businesses are more able to afford to employ expert consultants or to hire internal staff experts to interpret massive data and help make informed decisions. Small businesses typically cannot afford to do this, so they are at a competitive disadvantage.  SizeUp helps level the competitive playing field by providing this data to small businesses at no cost. Continue reading →