The Small Business Administration has a new and very useful online widget—SizeUp (www.sba.gov/sizeup) —which can be used in two ways.   
First it provides a free analysis of your business.  Comparing your business to competitors is an important step in keeping your business plan up to date. Using this tool you can make informed decisions based on reliable data without paying for a consultant or service. 
Second, you can use the analysis tool to research business opportunities. You simply need to create an imaginary business that can be compared to others. 
SizeUp provides data analysis in three key ways:

Benchmarking an existing business to see how it sizes up by comparing performance to all other competitors in the same industry;
Mapping competition to see where competitors, customers, and suppliers are located; and
Finding the best places to advertise and do more marketing by choosing from pre-set reports to discover areas with the highest industry revenue and the most under-served markets.
Custom demographic reports can also be created.
To learn more about eac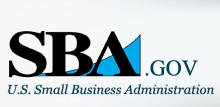 h of these options, click on the "learn more" buttons on the right side of the SizeUp  page. A pop up offers a video or a written script providing a walk-through of the process and options.
SizeUp empowers small businesses to make smarter choices by providing many of the same types of business analysis large corporations use— for free. Big businesses are more able to afford to employ expert consultants or to hire internal staff experts to interpret massive data and help make informed decisions. Small businesses typically cannot afford to do this, so they are at a competitive disadvantage.  SizeUp helps level the competitive playing field by providing this data to small businesses at no cost.
Location of Competitors
Locating businesses in a selected city and industry will help you not only to find local competitors, but also your target firms, and the potential of a location for a new business.  As you type your industry selection the database offers suggestions. For example, I selected Civil Engineers, and found 134 competitors inDenver, Colorado.  Clicking on their  names shows their office on a map, basic information, and a link to their web sites.

Advertising
After I selected the "best places to advertise" tool, a map showed zip code areas for highest combined business revenue for civil engineers.  (Signing in with a free registration showed a longer list.)  The resulting list showed the total revenue for each area and a link to community details. The details were interesting—the list included such topics as: patents per 1,000 residents (along with the total number of patents); total of venture capital invested, and the number of companies receiving VC funding; quality of the labor force (lots of data here—percentage of blue collar workers, young and educated workers, bachelor's degree…); and budgets—expenditures, capital gains tax, average home value, etc. 
These details are valuable for all kinds of marketing plans. For example: 

Who can afford your product?
Where is the best work force?
How many businesses in this area might use your product or service?
What zip codes generate the most revenue generated in a metro area?
What is the employee turnover rate for my business type in my area and in the state or nation?
How does my salary compare to others in my city, state, or the nation?
Of course there are other ways to get this data, but SizeUp is easy, painless, and a good place to start.
Business Analysis
The SizeUp option with the most potential is the analysis widget.
To obtain a revenue analysis of my pretend civil engineering business I clicked on the "My Business" tab and decided that my business makes $5 million per year. The resulting report shows that I generate more business than 88 percent of civil engineers in the country. (Not an encouraging statistic for this type of service.)  A map (and a text alternative) shows the average annual revenue by zip code in Denver County.  There is no civil engineering business in Denver County bringing in more than $2.1 million. (Also not encouraging.  Remember, civil engineers may classify themselves as another type of business.)
A handy list of resources is found at the bottom of this map. They include services for small business loans, business plan generation, links for accounting software—all paid services.  (The list is longer if you indicate that you are a startup firm.)
The other parameters in the analysis widget* are:
Year started—provides comparison of other business startups in your selected industry
Average annual worker salary— the average salary for all workers in Denver County for the closest corresponding industry category, Engineers' offices, is $84,529.
Number of full-time employees—I decided to go big and indicated that I have 30 employees, which is larger than 100 percent of businesses in my city, 100 percent of businesses in my county, 80 percent of businesses in the metro area, 89 percent of businesses in my state, and 90 percent of businesses in the nation.
Cost effectiveness— measured by dividing the annual revenue produced per employee by the average annual worker salary. The cost effectiveness for my business is 51 percent above the average for my county. (I am not paying much!) The salary data used in this calculation, which is not available for Civil Engineers, comes from the closest corresponding industry category, Engineers' offices. So my cost effectiveness is high!
Revenue per capita—measured by the revenue generated for every person living in the community.  The revenue per capita in my industry and my city is greater than 100 percent of cities in my county, 41 percent of cities in my metro area, 31 percent of cities in my state, and 48 percent of cities in the nation.  "Revenue per capita illustrates how well a community is producing revenue relative to the size of its population.  If you are a local-serving business (i.e., your goods or services are purchased within your community), revenue per capita can show you whether your location is underserved compared to the national average.  If you serve customers outside of your immediate community, high revenue per capita may indicate a strong local cluster of businesses in your industry, which may be a sign that your area has a competitive advantage in your industry."
Local turnover— the turnover rate in my county is 7.7 percent for Architectural, Engineering, and Related Services (Unclassified), which is the closest corresponding industry category for Civil Engineers. The turnover rate is the percentage of workers that are new as of the most recent fiscal quarter.
Net Job Change— the net job change for my county is -556 for Architectural, Engineering, and Related Services (Unclassified), which is the closest corresponding industry category for Civil Engineers. The net job change is determined by subtracting the number of jobs lost due to contracting businesses from the number of jobs created either by new businesses or expanding businesses.  (Hint: the net job change nationally for these engineers is huge!  "If it is highly negative, either your industry is most likely contracting, work is being automated, businesses are relocating to other locations, or jobs are being outsourced.")
I've shown you some obvious uses for SizeUp, but I am confident that my readers will find even more.  Please let me know about them.  I will share with all of my readers.
* The widget can be a bit confusing to use.  It generates reports as you enter data. You must scroll down with the side bar inside the application to use the other tabs.