Commercial Sites with Some Free Searching
There are numerous real estate databases that provide various and extensive types of information, many intended for real estate professionals.  Others cater to builders, developers, and those engaged in due diligence.  For other types of businesses these sites can be mined for a wealth of market information.  Most allow for a limited free search.  (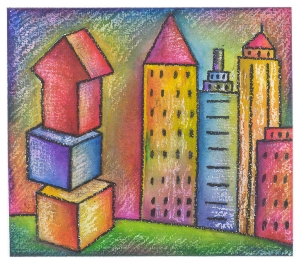 I have not attempted to compare the costs of these services.  There are many real estate-type sources that I did not examine, and I have not listed those that are proven to have unreliable data.)  On all of the services I searched only using the free options.
Mostly they are of two categories: real estate information and construction data.
When I was in the construction business, most sales people felt that commercial lead databases were not worth the high cost; a firm focusing on specific markets and clients often knows about projects before they are added to these databases. These services may be the most useful to firms needing information on needs for their specific specialty or services—for example, bricks or bricklaying—or for firms searching outside their usual geographic region.  I cover just one—Reed Construction Data. 

For more information about online construction information go to Kangiser, Angela "The Construction Industry Online." Searcher; Jun2010, Vol. 18 Issue 5, p12-47, 10p.  and Part 2, Mar2011, Vol. 19 Issue 2, p40-45, 6p.
Propertyshark   
Propertyshark.com seems to be the commercial database service that provides the easiest search and the best results of the services

offering free portions of their databases.  (It also offers extended subscription services and data.)  The help pages offer clear and direct assistance. Search on owner, address, or parcel ID to find value, owner, sales price and date, sales history, property tax, often photos, and quite comprehensive comparables (this includes neighborhood sales history, list of comparable properties, and permits).  A subscription to comparables offers more extensive information.  Foreclosure information is available for a very few U.S. counties.
I was able to use this web site to find sales details for a property listed in a county with no online records of any kind.  (Schuylkill County, Pennsylvania)
Property shark provides an email alert service for all events regarding your properties of interest.  These include: sale closure, auction scheduling, a lis pendens (lawsuit) filing, permit filing, sale listing, listing price changes for a residential property, or when any type of title document (mortgage, deed) is filed for a property.  It also offers a unique List Builder for subscribers that searches the database for "properties matching criteria that you define … This is an excellent way to isolate all of the buildings on a block, find all two-family residences in a particular zip code, or search for buildings by square footage. Any list you create can be saved to your account, and you will be able to view your list whenever you come back to the site." 
LoopNet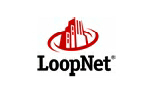 LoopNet provides information on commercial real estate, allowing free limited searches, with upgrades available as a subscription or by the record (after you locate a property of interest).  Users may search properties for sale or for lease, sales comps, property records, or local info. Parameters include property types (e.g. office, multifamily, retail), location, building size, year built, owner and tenant information, tax values, and assorted other criteria such as active sales.  The free records are quite informative, so checking these before subscribing may be wise.   (www.loopnet.com)
Emporis
I stumbled on this web site while searching for a quality image of a building constructed by a client.  The site includes sections on buildings, companies, images, and communities.  Emporis is a global provider (German) of building information, collecting data on buildings of high public and economic value.  They claim to have 403,420 buildings in 190 countries and 165,090 companies in 191 company types. (www.emporis.com) 
When you enter the web site, click on the Buildings tab, on North America, U.S. (on the map), and then scroll down to the list of states.  This will bring up information about the state and a list of cities.  I selected Illinois, and then Bloomington.  120 buildings are listed, with six shown as demolished.  The State Farm headquarters, built in 1971,  is the tallest building.  With 13 floors, it was designed by Ellerbe & Company (clicking on their name brings up company information and a list of 88 projects), with a dark brown curtain wall facade. I can see a map and photos. Currently in Bloomington there are 98 low-rise, eight mast (framework), six high-rise, four open-air stucture, two pole mast, and two wired mast buildings. Since I had no idea what a pole mast structure could be, I clicked on that link and found that they were both transmission towers.

Emporis has some really intriguing data. For example there is a search capability for the most interesting building in a selected city. Choosing a city at random, I found that the most famous building in Lake Buena Vista, Florida, is the Spaceship Earth Pavilion. (Who knew?)  In addition, a searcher can find the number of buildings (by type) under construction in a specific city.  There are a lot of options here, so take some time to look around.
Emporis' Image Shop has approximately 580,000 royalty-free photographs of buildings all over the world.  The free search function is limited but can provide basic information for buildings.  For full research capability you must purchase a subscription.
Emporis collects technical information about all kinds of buildings worldwide.  A directory offers data on companies involved in design, construction, and operation of buildings. Construction status (e.g. completed, demolished, or under construction) is tracked in over 18,000 worldwide cities from planning to completion.  Free search does not have advanced search capability. 
Subscription packages include type of construction, building size and usage, location, and current status. You can search for firms involved in any project, for example, architect, property and facility management, etc.  Detailed information is available for many of the building elements. 
The Council on Tall Buildings and Urban Habitat
CTBUH   (http://www.ctbuh.org/) is an international organization in the field of tall buildings and sustainable urban design.  A not-for-profit organization based at the Illinois Institute of Technology, the CTBUH maintains an extensive database of the tallest buildings in the world.  Buildings under construction are included, although not ranked until completion. The CTBUH also produces an annual list of the ten tallest buildings completed in that particular year.  
Reed Construction Data 

 
Reed offers a multi-purpose, fee-based service directed at construction professionals, providing an overwhelming variety of construction lead information.  Architects receive free leads in return for information on their new projects. Without signing in I selected a state at random—Maryland—and found a list of five projects.  (http://www.reedconstructiondata.com)
They do offer information by specific types of projects; again, without signing in, I selected swimming pools. The response included cost information, one featured pool construction product, a project lead, and a list of featured pools, as well as an option to see pool information by state. (Interestingly, when I selected Arkansas, the lead was a pool for the tiger exhibit at the Pulaski zoo in the bid phase.)
Reed offers a wide variety of services.  Smart Project News is a subscription-based search service with detailed data on stage, category, value, bid dates, and architectural plans in U.S. states and counties, as well as Canadian provinces. Users may search on specific companies or types of firms, which not only is useful for marketing, but also for tracking competitors.  Smart Specs covers only projects in the bidding phase. For this database, the Reed staff aids users by setting up the search criteria, and the results are available on demand on a dashboard.
The demo videos available on the web site are quite informative, especially helpful since there are so many options.  Another useful feature is the ability to integrate your leads into a CRM database.
Commerial Sites with No Free Searching
   
Site to Do Business Online 
STDB  (http://www.stdb.com/) is maintained by the CCIM Institute. (Certified Commercial Investment Member), for commercial real estate professionals.  It is a varied and extensive database offering features that would be valuable for many types of businesses.  Most of the information is demographic, but this site allows for sophisticated use of the data in GIS and other types of reports.
(For free information of this data type see my posts on business census data.  Sifting U.S. Government Statistics for Business Information. Part 1: Search Tools and Data Finders,  Part 2: Which Tools and Datafinders to Use,  Long-term Economic Census Series, and Shorter Term Business Data Series and Publications. ) 
Some of the reports available include:
Demographic reports and maps (numerical and graphic)
Retail market potential
Thematic mapping
Traffic counts
Consumer spending
Business list data
Available reports include a summary providing breakdown of employment by sector, which can compare daylight to residential population.  Specialized consumer spending and market potential reports cover numerous retail categories.  Geographic data can be pulled up using standard areas, or user-drawn tract.
DocEdge
D0cEdge claims to have four billion real estate records in 800 counties, including deeds, transfers, mortgages, assignments. Search by address, owner names, Assessors Parcel Number (APN), or legal description. Most states have ten years coverage.  Once you locate the document you need, you must order it to to be delivered.  Geographic coverage can be checked before signing up for the database.  This service seems to be useful if you need only the records of ownership.   (DocEdge.com)
Prospect Now
 An online commercial real estate database of six million building owners, Prospect Now includes phone numbers, mailing addresses, building details and 30 million tenants.  The main focus of this service is to provide names, phone numbers, and addresses—for the key officers and partnering firms in the records. It offers tools to help the user manage the sales process.  Prospect Now does have some good video demos.  (www.prospectnow.com) 
Environmental Data Resources Inc.
EDR provides detailed environmental risk information.  ( www.edrnet.com)  Using the National Environmental Data Information System, EDR offers a plethora of information, aimed at providing "information and solutions to assess, understand and manage environmental risk."  They are the copyright owners of Sanborn Maps. (The maps will be covered in part three—History Of Older Buildings.)  With 3.1 billion records they offer access to:   
Historic aerial photography
Historic city directories
Historic gas station and dry cleaning facilities
Historic manufactured gas plant facilities
Aquiflow groundwater depth and flow data
Over 300 million well records
Over 150 million building permit records
Sanborn maps   
 EDR offers a wide range of services, including a "super library" of city directories; environmental issues reports,  (I looked at the sample, and it seems a lot like the free report available in www.netronline.com covered in the first post in this series on buildings); some sophisticated tools to track, chart, and report environmental issues; and a state agency document retrieval service.   
To find more information on researching real estate go to a library guide at the Harvard Business School library.  

Most academic libraries in schools offering degrees in real estate provide online guides and an extensive collection.  Search on Google "Research Guide" "Real Estate".